In a one bedroomed house made of plaster and stone,
I had come down the chimney with presents to give,
And to see just who in this home did live.
I looked all about, a strange sight I did see,
No tinsel, no presents, not even a tree.
No stocking my mantle, just boots filled with sand,
on the wall hung pictures of far distant lands.
With medals and badges, awards of all kind,
a sober thought came through my mind.
For this house was different, it was dark and dreary,
I found the home of a soldier, once I could see clearly.
The soldier lay sleeping, silent, alone,
curled up on the floor in this one bedroom home.
The face was so gentle, the room in such disorder,
not how I pictured a brave World War soldier.
Was this the hero of whom I'd just read?
curled up on a poncho, the floor for a bed?
I realised the families that I saw this night,
owed their lives to these soldiers who were willing to fight.
soon round the world, the children would play,
and grown-ups would celebrate a bright Christmas Day.
They all enjoyed freedom each month of the year,
because of the soldiers, like the one lying here.
I couldn't help wonder how many lay alone,
on a cold Christmas Eve in a land far from home.
The very thought brought a tear to my eye,
I dropped to my knees and started to cry.
The soldier awakened and I heard a rough voice,
"Santa don't cry, this life is my choice;
I fight for freedom, I don't ask for more,
My life is my god, my country, my corps."
The soldier rolled over and drifted to sleep,
I couldn't control it, I continued to weep.
I kept watch for hours, so silent and still
and we both shivered from the cold night's chill.
I didn't want to leave on that cold, dark, night,
this guardian of honour, so willing to fight.
Then the soldier rolled over, with a voice soft and pure,
whispered, "Carry on Santa,
it's Christmas Day, all is secure.
One look at my watch, and I knew he was right.
"Merry Christmas my friend,
and to all a good night."





This poem was written by a Marine stationed in Okinawa, Japan. The following is his request. I think it is reasonable..
"Please would you do me the kind favour of sending this to as many people as you can? Christmas will be coming soon and some credit is due to all service men and women for our being able to celebrate these festivities."
"Let's try in this small way to pay a tiny bit of what we owe. Make people stop and think of our heroes, living and dead, who sacrificed themselves for us."
Please do you small part to plant this small seed.
"PLEASE WEAR A POPPY "
"Please wear a poppy," the lady said And held one forth, but I shook my head.
Then I stopped and watched as she offered them there,
And her face was old and lined with care;
But beneath the scars the years had made
There remained a smile that refused to fade.
A boy came whistling down the street,
Bouncing along on care-free feet.

His smile was full of joy and fun, "Lady," said he, "may I have one?"
When she pinned it on he turned to say, "Why do we wear a poppy today?"
The lady smiled in her wistful way And answered, "This is Remembrance Day,
And the poppy there is the symbol for The gallant men who died in war.
And because they did, you and I are free - That's why we wear a poppy, you see.

"I had a boy about your size, With golden hair and big blue eyes.
He loved to play and jump and shout, Free as a bird he would race about.
As the years went by he learned and grew and became a man - as you will, too.
"He was fine and strong, with a boyish smile, But he'd seemed with us such a little while
When war broke out and he went away. I still remember his face that day
When he smiled at me and said, Goodbye, I'll be back soon, Mom, so please don't cry.

"But the war went on and he had to stay, And all I could do was wait and pray.
His letters told of the awful fight, (I can see it still in my dreams at night),
With the tanks and guns and cruel barbed wire,
And the mines and bullets, the bombs and fire.
"Till at last, at last, the war was won -
And that's why we wear a poppy son."

The small boy turned as if to go, Then said, "Thanks, lady, I'm glad to know.
That sure did sound like an awful fight, But your son - did he come back all right?"
A tear rolled down each faded check; She shook her head, but didn't speak
. I slunk away in a sort of shame, And if you were me you'd have done the same;
For our thanks, in giving, if oft delayed,
Thought our freedom was bought - and thousands paid!

And so when we see a poppy worn, Let us reflect on the burden borne,
By those who gave their very all When asked to answer their country's call
That we at home in peace might live. Then wear a poppy! Remember - and give!

~~By Don Crawford.~~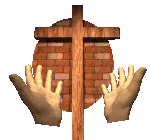 In loving memory of all those who lost their lives
through an act of terrorism.
With everlasting gratitude to the heroic Firemen, Police, Medics and
all who toiled so valiantly to save lives.
September 11th 2001
They live forever in God's heaven, where one day we shall all meet again.


View My New Guestbook
Sign My New Guestbook
Search Engine Optimization and SEO Tools

Malcolm
stickerman2@gmail.com
Date Last Modified: 20/10/07